New high production models for high definition HD plasma cutting of steel. Available in standard and custom sizes, with sectorised and automated fume extraction table. Our models, PL315, PL420, PL620 and PL820 with integrated height control (THC) with Kjellberg plasmas, make the perfect system for steel cutting, where high quality finishes and large thicknesses are required.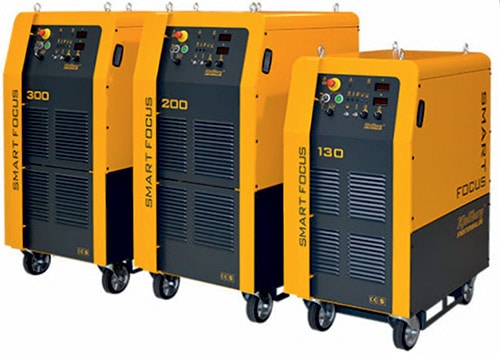 GENERAL SPECIFICATIONS
Chassis of monobloc steel table, sectored and automated for smoke extraction.
Lower trays for cleaning and collection of small parts.
Optional lathe for rectangular and round tubes.
Independent axis gantry.
CNC TexComputer control with touch screen.
Remote control keyboard.
25mm linear guides with watertight recirculating ball bearing slides.
High quality ground helical racks transmission.
Japanese SanyoDenky 70Kg/cm servomotors with 3:1 reduction gears.
Automatic self-lubrication on all axes.
Travelling speed 60 metres/min.
Resolution 0,01mm.
Z head with THC height control integrated in CNC control.
Torch anti-collision system.
Laser pointer for X,Y axes zero setting verification.
Working dimensions PL420HD 4000x2000mm.
Useful bridge height Z 200mm.
Weight 1.500 Kg.